Breastfeeding Support: Satisfying Babies' Nutritional and Emotional Needs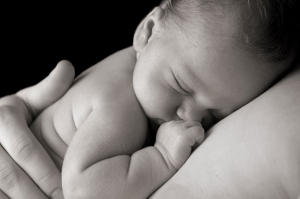 Breastfeeding is the optimal way to satisfy an infant's nutritional and emotional needs. Infants are born "hardwired" with strong needs to be nurtured and to remain physically close to their mother during the first few years of life. The child's emotional, physical, and neurological development is greatly enhanced when these basic needs are met consistently and appropriately. These needs can be summarized as proximity, protection, and predictability—and breastfeeding fulfills them all.
Although breastfeeding is natural oftentimes moms need help and support getting breastfeeding off to a great start and maintaining breastfeeding throughout the babies first year and beyond. The Children's Project worked with the The Riverside County Department of Public Health to develop a peer-to-peer support system, using the concepts of How To Raise Emotionally Healthy Children in helping new mothers feel competent in their new role as mother.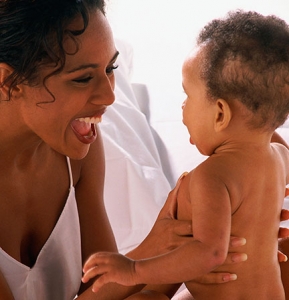 Mother to mother support is one of the most critical factors required for breastfeeding success. The Riverside County Department of Public Health WIC Program has created a community of breastfeeding mothers who come together regularly to share their challenges and their joys of motherhood, using the concepts and common language of the book as the foundation of their discussions.
Feeling confident is the key to breastfeeding success. According to Dr. Newmark, "Being a relaxed, happy person who enjoys life is one of the greatest gifts a parent can give to a child and is one of the attributes a parent contributes to a child's sense of security. This is important to a child's security all the time, but especially during the breastfeeding period."
When the Riverside County Department of Public Health started the program in 2005, there was a 2-month exclusive breastfeeding rate for African American women in Riverside County of 16.6% By January 2011, the 2-month exclusive breastfeeding rate for African American women rose to 36.5%, an increase of 119%. (The term "exclusive breastfeeding" means feeding infants only breast milk without added formula or solid food, a practice now recommended by all experts in the field.)
Sistah Connection, the Breastfeeding Peer Counseling Project in Riverside County, is a model for other communities to follow. In the Surgeon General's Call to Action to Support Breastfeeding on January 20, 2011, the number one recommended community action is to strengthen programs that provide mother-to-mother support and peer counseling.
Laurie Haessly, Public Health Program Director for Riverside County, expressed just how easily the program can be duplicated with all new mothers and how other communities can have the same success that Riverside County has seen. "The partnership we have had with the Newmarks and The Children's Project has helped create breastfeeding as the norm in our County."
The Sistah Connection Breastfeeding Support Series
The Children's Project is pleased to offer the Sistah Connection, a peer-to-peer breastfeeding support system designed for African-American women, and replicable with all women. Click here to download a sample session (Session 2 of the 10-session program). To receive the complete program please contact us with your name, organization, phone number, and website. We will send the complete program to you along with additional information about developing an effective breastfeeding program for your organization.

This video shows how a Peer-to-Peer Support Group
facilitated by the WIC program in Shasta County has utilized
the Children's Project Breastfeeding Support Series.
More Breastfeeding Help
All new mothers, no-matter where they are, deserve to have easy access to exceptional breastfeeding help.  All new moms deserve to experience the deep satisfaction of nurturing their babies at their breasts. Best Fed Babies is an organization that provides assistance to mothers around the globe via Skype ensuring moms are successful breastfeeding their babies.